Our Story
Why we started Play At Work
As musician educators who specialize in adult learning, we do our best work with students who are creative, intellectual and motivated – the kinds of people that every business wants on their team. Often, our students are fulfilling a lifelong desire to learn an instrument or sing in a choir. Always, they gain much more than a new skill. We believe that music has a unique role to play in helping us grow and perform better, as individuals and as teams. Through Play At Work, we are gratified to help build the types of creative, inclusive and healthy workplaces where innovation and well-being thrive.
Where We Teach
We're based in the Greater Seattle area. Here, we work with innovative companies like Google that are changing the face of the traditional workplace—and believe that music has a unique role to play in building healthier, happier workforces. If this sounds like your organization, we'd love to connect with you.
About Lena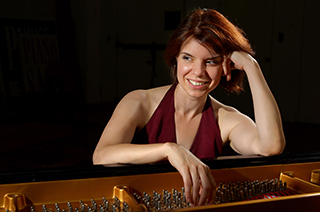 Play At Work founder Lena Begun is an accomplished musician and educator whose passion for music is infectious. A member of the Music Teacher National Association (MTNA) and Seattle Composer Alliances, she has taught music theory and piano for more than 15 years, including a monthly pedagogy class for piano teachers. She studied Choral Conducting at Moscow Conservatory College, Film Scoring at the Seattle Film Institute, and received a Masters in Music Theory and Sound Production from the Russian Academy of Music. She has worked with recording teams for the internationally renowned Russian National Symphony Orchestra and Bolshoi Theater Orchestra. When not teaching, Lena performs in chamber music ensembles and as a piano accompanist.
"I leave each lesson feeling confident, motivated and inspired to practice at home. Lena's friendly and patient nature, combined with her passion for music is infectious… I usually describe her with a single word: brilliant." Ian Saunders - Creative Director
"Lena offers a unique blend of educational depth and excellent people skills. Her student retention is among the best I have seen. She is creative, entrepreneurial and proactive. I feel confident recommending her to any organization." Ben Klinger - General Manager, Classic Pianos