Benefits
Unleash the benefits of music for your team
Does music make smart business? Research—and the experience of forward-thinking companies across the globe—suggests yes. Listening to and playing music has been shown to reduce stress, improve brain function, make us better listeners and boost our overall happiness. That's why so many businesses are harnessing the power of music to increase employee engagement and improve communication and collaboration. The result? Desirable workplaces with world-class employee benefits, creative stimulation and innovation.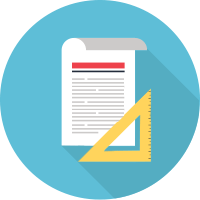 Workplace
At Deloitte UK, 80% of employees taking music lessons felt more positive about their employer—making it one of the firm's most powerful morale boosters.

Source: Music in Offices, Royal Institute of Psychiatrists

Happy employees stay twice as long in their jobs, focus on their work twice as long, take 10 times less sick leave and are twice as likely to believe they are achieving their potential as their unhappy colleagues.

Source: iOpener Institute for People and Performance

A workplace music program for long-term care workers resulted in an 18.3% reduction in employee turnover—a projected annual savings of $89,000. A similar study of nurses projected $322,000 average annual savings for a typical hospital.

Source: Barry Bittman, MD / Tripp Umbach Healthcare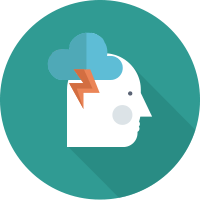 Creativity & Innovation
Six months of piano lessons can improve cognitive functions such as memory, information processing, focus and planning ability—skills that are critical for innovation.

Source: University of South Florida

Happy employees solve problems faster, are more creative, adapt fastest to change, receive better feedback and get promoted quicker.

Source: iOpener Institute for People and Performance

Musical activity stimulates every known region of the brain and every neural subsystem.

Source: Daniel J. Levitin, Your Brain on Music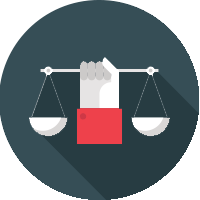 Well-Being
Recreational music making improves mood, reduces anxiety and improves our body's immune response.

Source: Barry Bittman MD, Yamaha Music & Wellness Institute

Playing a musical instrument can reverse stress at the DNA level—no small thing when the estimated annual economic impact of U.S. worker stress tops $300 billion.

Sources: Barry Bittman MD, Loma Linda University School of Medicine, World Health Organization
Here's what Google employees say
"Taking 30 minutes out of my busy day to play piano helps me to disengage from work, clear my mind and look at work challenges from a fresh perspective." Ekaterina Mineeva - Software Engineer
"It's a nice break from the busy workday to refresh my mind and spirit. I always come out of the lesson feeling relaxed and happier." Jiayang Liu - Software Engineer
"I'm able to take lessons without losing a significant chunk of my day to travel time. This has been really important in motivating me to keep going and improve my musical abilities. Lessons have also been molded around what I want to learn and where my interests are, keeping things fresh from week to week. I've learned a ton in under a year." Cody Thomas - Software Engineer
"Starting to learn piano at work has been a great experience for me. I'm learning technique, new pieces and experiencing music I never heard before. The fact that the lessons take place at work is incredibly helpful. Not only are the lessons great, they are a relaxing break from work, they require no commute, and they leave me happy and energized to take on the remaining challenges in my work day." Pankaj Kakkar - Senior Software Engineer
Yes, music can make us better leaders, better managers, and better team members. At Play At Work, our mission is to bring the transformative power of music to your office.